Teachers from Temasek Secondary School learn strategies to enhance their mental well-being
At STU, we care about the teacher's well-being – they form the backbone of Singapore's highly regarded education system. If our teachers are feeling stressed out, or are distressed, there is a chance that it could trickle into the classrooms.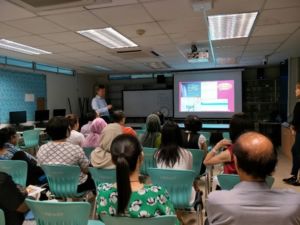 Sharing strategies teachers can use
STU's Principal Consultant for Teacher Wellness, Adrian Lim Peng Ann, conducted a School Talk on "Strategies for Enhancing Teachers' Well-being" for teaching staff of Temasek Secondary School on 27 September 2017. During the talk, he shared some common challenges faced by teachers, and its implications on their health and wellness in their personal and professional roles.
More importantly, Adrian shared 12 Mind-Body-Relational Health Strategies. These strategies include hands-on Stretching and Relaxation exercises that can be done on-the-go, practical tips on Personal Mastery, Family & Social Support, Sleep (Power Nap), Hydration and Nutrition and Creating Positive Connections.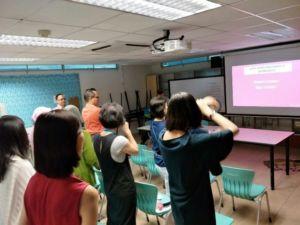 ---
As teachers, you deserve support. Join our Teacher Wellness courses for strategies on coping with stress and get tips on how to better look after yourselves. We also offer "Teachers & Stakeholders: Parents, Students and Colleagues.
Here are some of the teacher's feedback about the talk:
'Very informative'
'Concise and informative'
'Effective Strategies to de-stress learnt'
'More hands on activities please'
'Interesting and engaging'
'It was a very informative and helpful workshop'
Should any STU Member need Wellness Consultation on personal-work-life issues, they can contact Adrian at IR-TW@stu.org.sg or (65) 6299 3936.