It was an evening of good food, better company and great games, at the STU Sports Sundown 2017. The event was held in appreciation of the NTUC U Games 16/17 participants for their unwavering support and dedication. STU came in 4th position overall in the U Games 16/17, after competing against 58 other unions. The event kicked off with a rousing speech by STU President, Nigel Tan. Then, the fun began. Jean Chia, U Games Sportswoman 15/16, introduced the first game of the evening. In the games, teachers had to get into teams and compete for the chance to win our attractive prizes.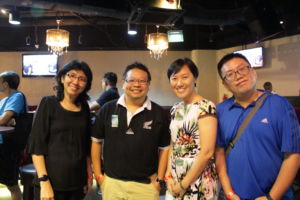 We also heard from U Games 16/17 Sportsman and Sportswoman Jason Goh (Yangzheng Primary School) and Sylvia Lim (Admiralty Secondary School).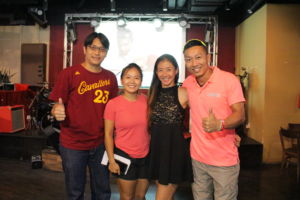 They shared their inspiring experience, and encouraged more members to participate in the upcoming U Games.  It was also a great opportunity for old friends and ex-colleagues to catch up and network. The event ended with a bang – with participants receiving a token of appreciation, and a touching closing speech by Mohamed Salleh, Vice President of STU.